Legal name:
Expo 2020 Dubai
Founders:
Sheikh Mohammed
Operating countries:
Global
Expo 2020 logo download in SVG Vector or PNG format
The story and inspiration of EXPO 2020 Dubai logo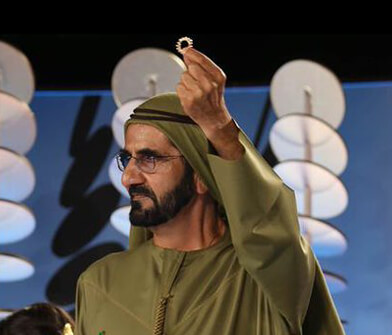 The inspiration for the Dubai Expo 2020 logo is an Iron Age artifact. The Expo 2020 logo is inspired by a 4,000-year-old gold ring that was found on the site of the unveiled Saruq Al Hadid in Al Marmoom back in 2002. Using this historic symbol as the inspiration for Expo 2020, it presents a great journey of the emirate and connects the past into its glorious future.
What is the meaning of EXPO 2020 logo?
Speaking about the archaeological site, Seikh Mohammed also stated that "this land is connected with ancient civilizations and we will continue to be a hub that connects the world."
The theme of Expo 2020 is: 'Connecting Minds, Creating the Future'. In other words, Expo 2020 presents a living vision of the future and also honors the country's distant past.
EXPO 2020 logo design competition
A competition was held to create the official Expo 2020 logo in 2015. There were over 19,000 participants. The three finalists were Mohamed Souheil Bin Ali (graphic designer and architect), Mouza Al Mansouri (communication professional) and Valeri IInitki (computer graphic artist), who were awarded by Sheikh Mohammed the same night when Expo 2020 logo was presented.
Who is the founder of Expo 2020?
Who is the logo designer of Expo 2020?
What are the available logo file formats for Expo 2020?
⇣ The Story of Expo Dubai 2020 ⇣
Check out similar logos